$ 2.2 billion in foreign direct investment in six months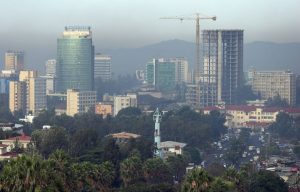 (Ecofin Agency) – According to the Ethiopian Investment Commission, Ethiopia has attracted $ 2.2 billion in foreign direct investment (FDI) in the first half of the current fiscal year (July – June).
The information was given on Tuesday by the Ethiopian Commissioner for Investments, Fitsum Arega. At the same time, it states that this performance is 22% higher than the level of FDI recorded during the same period last year
The sectors of activity that have benefited the most from these investments are mainly manufacturing industries and export-oriented production, which also offer significant job creation opportunities.
For Fitsum Arega, the increase in FDI to Ethiopia is the result of the government's policy to establish an attractive ecosystem for investment, particularly through the development of infrastructure such as industrial parks .
To illustrate his point, he cited the case of the Bole Lemi I and Hawassa industrial parks, built by the government, which are fully operational, while those of Kombolcha and Mekele have become partially operational.
In addition, the construction of the Adama and Dire Dawa industrial parks by private investors, currently underway, has entered its final phase.
Five other government industrial parks, namely Jimma, Debre Birhan, Bahir Dar, Bole Lemi II and Adama II, as well as two other private industrial parks (in Arerti and Dire Dawa) are under construction.
Lastly, according to officials of the Ethiopian Investment Commission, the African Continental Free Trade Area, whose creation agreement was recently signed, will further stimulate investment in Ethiopia by opening it up to a vast market