In Ethiopia, the VW Beetle lives on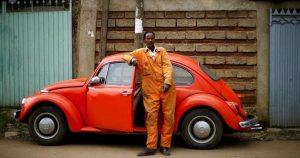 Almost 40 years ago, the last VW Beetle in Germany left the production line. The traditional beetle drives in this country hardly one, in an African country, the car but enjoys great popularity.The VW Beetle celebrates its comeback in Ethiopia. In the African country mechanics screwed enthusiastically on the cars and thus ensure their survival. In Ethiopia's capital Addis Ababa VW Beetles are no props in the museum. Instead, they are seen daily on the streets of the city.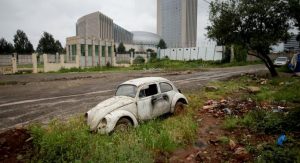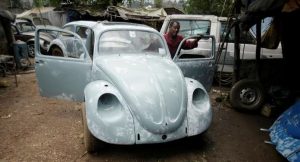 Buy a new VW Beetle – this is not an option. Since 2003, the small cars are no longer produced. In total, around 20 million VW Beetles ran the world over.When a VW Beetle becomes decrepit, the car mechanics remove its individual parts and insert them into a still functioning beetle.Ishetu Kinfe is a car mechanic. For 19 years he drives his VW Beetle. He regretted that the Germans had stopped producing the car. It is a strong and affordable vehicle.However, some copies of the famous car can not be saved. Then they land abandoned at the wayside.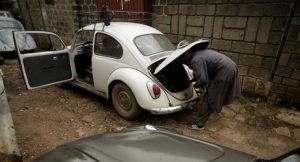 But also in Ethiopia, the number of expensive, imported cars is increasing. The VW Beetle defies this trend – and still convinces, because it is cheap and affordable. Also for those who do not have that much money.In Ethiopia, the VW Beetle will certainly not be forgotten. Because even with the younger generation, the beetle – albeit dusty and not in perfect shape – continues to be popular.