New prime minister must adress deep human right crisis in Ethiopia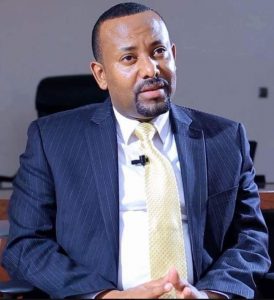 The future Ethiopian Prime Minister must give high priority to the fight against the deep human rights crisis in the country, said Amnesty International after the election of Abiy Ahmed as head of the Ethiopian People's Revolutionary Democratic Front (EPRDF), which paves the way for his appointment as Prime Minister.
If approved by Parliament, Abiy Ahmed, who is also at the helm of the Oromo People's Democratic Organization – a member party of the FDRPE – will replace Prime Minister Hailemariam Desalegn, who announced his resignation in February "for the purpose to facilitate reforms ".
"The election of Abiy Ahmed could signal the beginning of a new era in Ethiopia if it is followed by concrete steps to implement far-reaching reforms to uphold human rights in the country," he said. Salil Shetty, Secretary General of Amnesty International, said.
"If he becomes Prime Minister, Abiy Ahmed and his government will have to take urgent measures to resolve the human rights crisis in Ethiopia, through real, concrete reforms. "
The rise of Abiy Ahmed as leader of the ruling coalition comes as the country has just declared a state of emergency for the second time in less than two years, imposing severe restrictions on the exercise of human rights and individual freedoms, at a time when Ethiopians are demanding more freedom and respect for their fundamental rights in their country.
On 10 March, security forces killed at least 12 civilians and wounded many others in the southern city of Moyale. This is one of the most shocking episodes since the state of emergency began on February 16th. The command post for the state of emergency acknowledged that the killing of civilians in Moyale was unjustified, attributing it to "misinformation provided by the intelligence services".
During the weekend, 12 recently released political prisoners, including Amnesty International prisoner of conscience Eskinder Nega, were again arrested in Addis Ababa, barely a month after their release. Nineteen others, including academics, were also apprehended in Bahir Dar, Amhara region.
"The killing of civilians, the re-arrest of recently released political prisoners and the recent wave of arrests do not augur well for the long-promised reform program in Ethiopia," Salil Shetty said.
"If approved by Parliament, the new Abiy Ahmed government must begin by releasing prisoners of conscience and reform or repeal all repressive laws, including the Anti-Terrorism Proclamation and the Proclamation on Ethiopian charities and associations, draconian texts that have played an important role in the decline of human rights achievements in the country. "